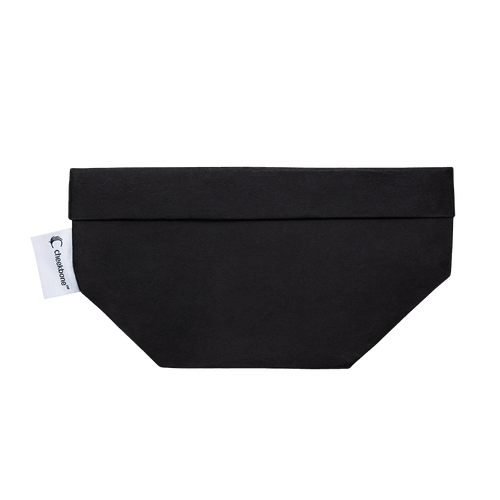 SUSTAIN Beauty Bag
Description
These multipurpose, reusable/refillable bags are not only eco-friendly, but are also super cute at home, at the office or in your large purse. Soft but resilient, these SUSTAIN Beauty Bags are crafted with paper that can be washed with ease and flattened for storage. 
how to use
Use to carry your makeup products or anything else you may want to take with you on the go. These bags can be handwashed unrolled in warm water with mild soap and dried flat. Do not machine wash. If using paper bags for plants, do not pot directly in bag – use an inner container and plant tray to catch leakage.
CHEEKBONE BEAUTY FAQ
Cheekbone Beauty cosmetics are not tested on animals.
Yes all our products are vegan.
All of our ingredients are listed on their product page at the bottom. We cannot guarantee that all products were produced in an allergy free environment.
INDIGENOUS ROOTS. SUSTAINABLE BY NATURE.