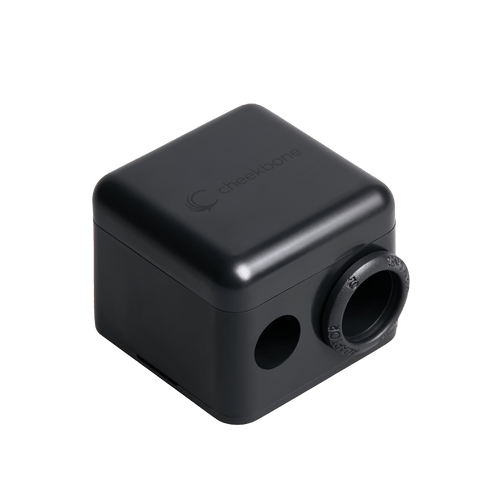 Pencil Sharpener
Description
This dual sharpener is perfectly designed to provide a precise, centered tip for a multitude of pencils including eye, lip, and concealer. The high-grade German stainless-steel blades give a foolproof finish to all pencils, from the softest to hardest leads. A tightly fitting removable lid eliminates mess and shavings in your cosmetic bag, and the 10mm adapter allows the sharpener to be used with different sized pencils. A removable plastic pick tucked neatly into the body of this sharpener helps to dislodge the toughest pieces of shavings and lead from the blade for easy cleaning and precision sharpening every time. 

how to use
Use with pencils of various sizes to keep your pencils gliding smoothly and easy to use! Remove the sharpener lid to empty out pencil shavings. Use the removable plastic pick to dislodge any pieces that may get stuck.
CHEEKBONE BEAUTY FAQ
Cheekbone Beauty cosmetics are not tested on animals.
Yes all our products are vegan.
All of our ingredients are listed on their product page at the bottom. We cannot guarantee that all products were produced in an allergy free environment.
INDIGENOUS ROOTS. SUSTAINABLE BY NATURE.